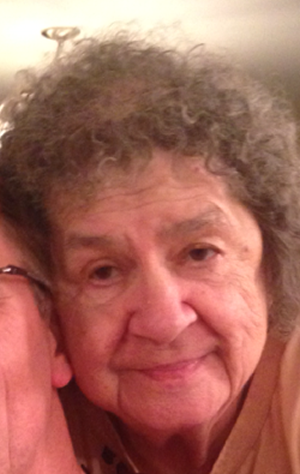 Ursula H. 'Mam' Beaudry

LAWRENCE Ursula H. 'Mam' (Stakelunis) Beaudry, 75, of Lawrence, passed away peacefully Friday, August 19, 2016, at Lowell General Hospital after a long illness. She was the widow of the late Eugene J. Beaudry who passed away in 1999.
A daughter of the late Anthony and the late Ursula (Zukowski) Stakelunis, she was born November 2, 1940 in Lowell, and educated in the local schools, graduating from Lowell High School.
For more than thirty five years, she made her home in Dracut before residing in Lawrence. Family was Ursula's pride and joy, and she had raised two of her grandchildren. Her hobbies included crocheting, knitting, and making cakes. She was a member of the Ladies Red Hat Society and the Dracut Divas.
Her survivors include her daughter, Nadine Rolinson and her husband, Daniel of Mercer, PA; her grandchildren, Jason M. Lindsay and Jeanne Bryan of Lawrence and his daughter, Kelsey Brooks, Christopher Lindsay of Lawrence, and Cristi Lee Steves of Topeka, KS; her sister, Rita Descheneaux of Del Rio, TX; her friends, Doris Lovejoy of Chelmsford and Nancy Netzer of Lowell; as well as numerous grandchildren, nieces, nephews, and extended family.
She was also the mother of the late Cherylann Beaudry, and daughter in law of the late Rita Beaudry.
ON SUNDAY, AUGUST 21, YOU ARE INVITED TO HER VISITATION FROM 6 UNTIL 8 P.M. AT THE MCDONOUGH FUNERAL HOME, 14 HIGHLAND STREET, LOWELL 978-458-6816.
ON MONDAY, AUGUST 22, YOU ARE WELCOME TO GATHER AT THE FUNERAL HOME AT 10 A.M.. HER FUNERAL SERVICE WILL BE HELD AT 11 A.M. IN THE FUNERAL HOME.
BURIAL WILL FOLLOW AT ST. JOSEPH CEMETERY.