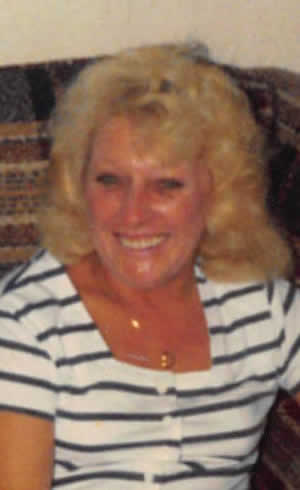 Susan M. (Rudy) Ricard-Silva

LOWELL Susan M. (Rudy) Ricard-Silva, 73, a lifelong Lowell resident, passed away unexpectedly after a brief illness on Sunday, November 17, 2019 at Willow Manor Nursing Home. She was the widow of the late Robert Ricard.

She was born on August 11, 1946 and was a daughter of the late George Rudy and the late Dorothy (Briere) Rudy.  She was raised in Lowell where she attended the local schools.

Susan was a devout Catholic and a communicant of St. Patrick Church. She was employed as an Assembler at local shoe shops for 10 years, before working as a Barmaid at the Depot Tavern in Lowell for many years before her retirement.

She is survived by her son, Robert Ricard; and her siblings, Dennis Rudy and his wife, Gloria of Dracut, Brian Rudy and his wife, Anne of Dracut, and Keith Rudy Sr. and his fiancee, Cheryl Haley-Beaudry.
She is also survived by her grandchildren, Seth Raymond and Courtney Santiago.

She was predeceased by her siblings, George E. Rudy, Ronald C. Rudy, Gerald F. Rudy,  Gary W. Rudy, and Linda Hancock.

In lieu of flowers, donations in Susan's name may be made to the: American Cancer Society-Memorial Procession Center, 30 Speed Street, Framingham, MA 01701-9376.
           ON SATURDAY, NOVEMBER 23, YOU ARE INVITED TO HER VISITATION FROM 10 A.M. - 12 NOON AT THE MCDONOUGH FUNERAL HOME, 14 HIGHLAND STREET, LOWELL, MA 978-458-6816.
HER FUNERAL SERVICE WILL TAKE PLACE AFTER THE VISITATION AT 12 NOON SATURDAY.