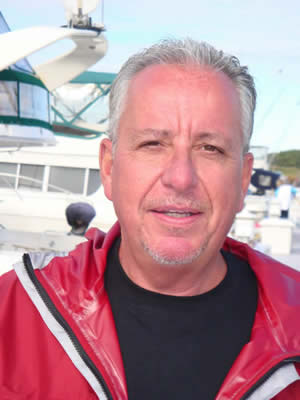 Stephen C. Dutily

LOWELL        Stephen C. 'Steve' Dutily, 65, of Lowell, passed away Sunday, January 21, 2018, at the Palm Center surrounded by his loving family after a six year battle with cancer.   He was the beloved husband of Patricia (Texeira) Dutily, with whom he celebrated their 26 Wedding Anniversary last year.

     Born April 9, 1952, in Cambridge, he was a son of the late George and the late Claire (Bonin) Dutily.  He grew up and was educated in Cambridge, and he relocated to Lowell in 1978.  Mr. Dutily served with the United States Air Force 27 years.

     Steve's passion in life and his pride and joy was his fishing boat the 'Aye to Aye', and he would spend as much time as possible on the boat.  He was a member and former Commodore of the Newburyport Yacht Club.  In addition, he was a member of the Tyngsboro American Legion Club.  

     He worked for the Department of Defense in Quality Assurance for many years before his retirement.

    In addition to his beloved wife, Patricia, he is survived by his children,  US Naval Commander Samantha Andros and her husband, Tim, of Virginia and Sabrina Vigna and her husband, Tony, of Acton; his step sons, William Fairweather and Amanda Brogan of Lowell and Randy Fairweather and his wife, Jessica, of Nashua, NH; his grand daughters, Larissa Fairweather, Isabella Vigna, and Madison Dutily, and his grand son, Dominic Vigna; his brother, Paul Dutily and his wife, Kim, of Arizona; his sister in law, Michelle Dutily of Florida; and many nieces, nephews, extended family, and close friends including those at the Newburyport Yacht Club.
     He was also the father of the late Stephen Dutily Jr. and brother of the late Mark A. Dutily.  

      YOU ARE INVITED TO JOIN HIS FAMILY AT ST. MICHAEL CHURCH, 543 BRIDGE ST., LOWELL. AT 11 A.M. ON SATURDAY FOR HIS FUNERAL MASS. ARRANGEMENTS BY THE MCDONOUGH FUNERAL HOME, 14 HIGHLAND ST., 978-458-6816.  MEMORIALS IN HIS NAME TO DANA FARBER CANCER INSTITUTE, P.O. BOX 849168, BOSTON MA 02284-9168.