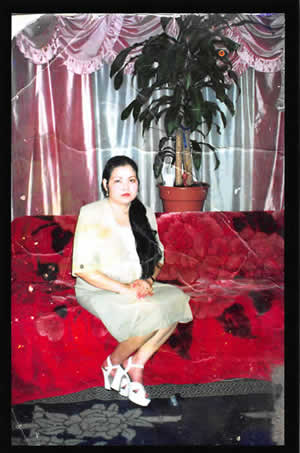 Sina Sek

LOWELL Sina Sek, 58, of Lowell, passed away Tuesday, January 17, 2017, at Lowell General Hospital after a lengthy illness.

She was born April 15, 1958, in Cambodia, she was raised and educated in that area, before immigrating to the Unites States in 1985. She resided in Chicago before making her home in Lowell. Her family brought her the most happiness.

Her survivors include her children, Nath Phan, Nik Phan, Noeun Phan, Bory Phan, Burith Phan, Bura Phan, Borin Phan, Billy Phan, Billoeum Phan, and Channa Phan. She is also survived by many grandchidren.

YOU ARE INVITED TO HER VISITATION ON SUNDAY, JANUARY 22, AT THE GLORY BUDDHIST TEMPLE, 24 CAMBRIDGE STREET, LOWELL BEGINNING AT 3 P.M.
ON MONDAY, HER FUNERAL PROCESSION WILL BEGIN AT 7:30 A.M. FROM THE TEMPLE. PROCESSION TO LINWOOD CREMATORY, HAVERHILL.
ARRANGEMENTS BY THE MCDONOUGH FUNERAL HOME, 14 HIGHLAND STREET, LOWELL 978-458-6816.