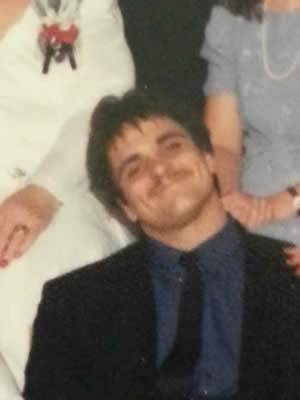 Scott T. Crocker

LOWELL Scott T. Crocker, 50, of Lowell, died unexpectedly, Saturday, April 19, 2014 at Carney Hospital.
Born October 18, 1963, in Lowell, he was a son of the late Henry and the late Anna (Leary) Crocker, and was educated in the Lowell Schools.

Scott worked as as a laborer in construction throughout the Boston area, and enjoyed fishing.

He is survived by his daughter, Tayna Tangarife and her husband, Elvis, of Dracut, and his son, Scott Crocker Jr. of New Jersey. He is also survived by his brothers and sisters, Nancy L. Drinkwater, Glenn Crocker and his wife, Linda, Kevin Crocker and his wife, Katie, Karen V. Santillan and her husband, Manny, Darlene M. Colon and her husband, Juan, Michelle Kotarakos and her husband, Rudy, John M. Crocker and his wife, Catherine, Laurel A. Hanna and her husband, Toufic, Susan J. Wakim and her husband, Jean, Mary Gayle Eltobgi, Anna M. Silva and her fiancé, David Reilly, Kelly S. Hurley, and Colleen M. Ventura and her husband, Peter; many nieces and nephews, grand nieces and grand nephews, and aunts, uncles, and cousins.

He was also brother of the late Lance N. Crocker, Ruth Ann Sequeira, Henry Wilson 'Billy' Crocker III and Cheryl Lesniak.

YOU ARE WELCOME TO ATTEND HIS COMMITTAL PRAYERS ON MONDAY, MAY 12, 2014 AT 10 A.M. AT ST. PATRICK CEMETERY. ARRANGEMENTS BY THE MCDONOUGH FUNERAL HOME, 14 HIGHLAND ST., LOWELL 978-458-6816. E-CONDOLENCE SITE WWW.MCDONOUGHFUNERALHOME.COM