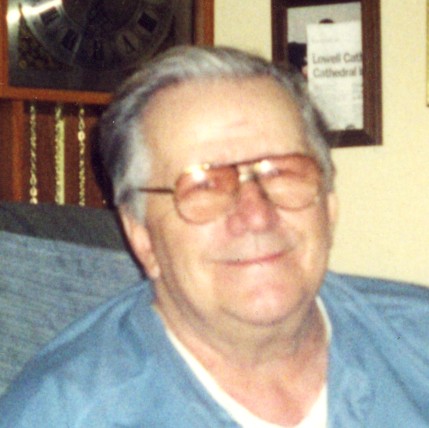 Richard D. 'Dick' Alberty

LOWELL Richard D. 'Dick' Alberty, 79, of Lowell, died Monday, September 14, 2009, at Wingate of Lowell after a brief illness.

A son of the late Richard D. and the late Helen (Graves) Alberty, he was born April 19, 1930, in Boston and educated in the Eastern Massachusetts Area, and graduated from College.

Formerly of the Acre Section of the City, Dick worked as a mechanic for Chadwick BaRoss, formerly Timberland Machinery, until his retirement.

He is survived by his children, Donna Croteau and her husband, Gerald, of Billerica, Linda Alicea of Hudson, NH, Janice Guilbeault and her husband, Real, of Nashua, NH, Tina Colon and her husband, William, of Lowell, Barbara Surprenant of Methuen, formerly of Dracut, Robin McMakin and her husband, Charles, Jr., of Nashua, NH, and was also the father of the late Michael Alberty Lewis who passed away on May 15, 1998; he is also survived by his daughter in law, Nancy Hill of Westford; sixteen grandchildren, Melissa, Stephen, Lisa, Shawn, William, Christina, Tom, Crystal, James, Stephanie, Jennifer, Shane, Angelina, Jay, Chuckie, and Katie; several great grandchildren; a sister, Louise Palmer of Sandwich; his girlfriend, Donna Whelan of Lowell.

YOU ARE INVITED TO HIS VISITATION 3 UNTIL 7 P.M. ON FRIDAY, SEPTEMBER 18, AT THE MCDONOUGH FUNERAL HOME, 14 HIGHLAND STREET, LOWELL (978 OR 800) 458-6816. HIS FUNERAL SERVICE WILL BE HELD AT 7 P.M. AT THE FUNERAL HOME. E-CONDOLENCE SITE WWW.MCDONOUGHFUNERALHOME.COM