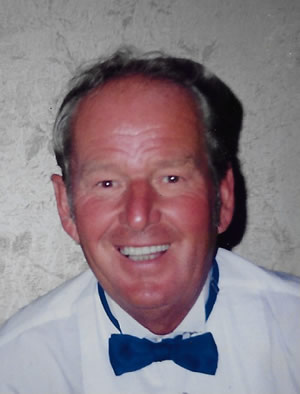 Rene Joseph Christman
LOWELL Rene Joseph Christman, 80, of Lowell, passed away Sunday, February 21, 2016, after a brief illness at home with his family by his side. He was the beloved husband of Dolores (Camacho) Christman with whom he had celebrated their Fifty Second Wedding Anniversary last year.
Born January 15, 1936, in Lowell, he one of nine children of the late Omer and the late Florence Christman, and was raised and educated in the local schools.
He was a lifelong resident of South Lowell and had worked for the former Corenco and the current Baker Commodities as a truck driver before his retirement twenty years ago. He enjoyed spending time with family especially with his grandchildren, and looked forward to taking them to Lowell Spinners games. He also enjoyed gardening, jogging on the Riverwalk, the outdoors in general as well as spending time at his pool. He was a lifelong member of the Knickerbocker Club.
Besides his wife, Dolores, he is survived by his son, Brian Christman and his wife, Jane, of Lowell his grandchildren, Keith Christman and Kyle Christman both of Lowell; his sister, Raymond Christman and his wife, Alice, of Lowell, his sister, Lorraine Fauvel of Dracut; his sister in law, Shirley Guild and her husband, Chester, of Lancaster; and his niece and nephew, Christine Simpson and Darren Guild.

AT HIS REQUEST, HIS FUNERAL WAS HELD PRIVATELY FROM THE MCDONOUGH FUNERAL HOME, 14 HIGHLAND STREET, LOWELL 978-458-6816.
PLEASE SEND DONATIONS IN HIS NAME TO THE ALZHEIMER'S ASSOCIATION OF MASSACHUSETTS/NEW HAMPSHIRE, 480 PLEASANT ST., WATERTOWN MA 02472.