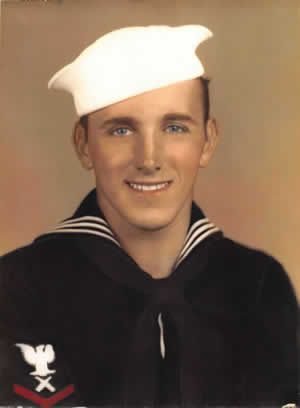 Manuel Melim Jr.

LOWELL       Manuel Melim Jr., 96, of Lowell, passed away peacefully, Saturday, April 27, 2019, at Westford House after a brief illness.  He was a son of the late Manuel and the late Maria (Gonsalves) Melim, natives of Madeira Island, Portugal.

      Born September 15, 1922, in Lowell, he was educated in the local schools and graduated from Lowell High School.  He then went on to attend Aircraft Maintenance School.

       Manuel served with the United States Navy during World War II and during the Korean Conflict as a gunner's mate for eleven years, serving aboard the USS Tarawa from 1942 until 1954 and the USS Fasron 2.  After his honorable discharge, he become employed with the United States Government at Hanscom Air Force Base in Bedford as an aircraft maintenance technician where he worked for over twenty two years until his retirement.  

       He made his lifelong home in Lowell and was a communicant of St. Anthony Church.  He was a member of the Veterans of Foreign Wars, Post 662, Walker Rogers.

     He is survived by his sisters, Isabel Bello of Lowell, Maria Neves of Lowell, and Constance Sweeney and her husband, James, of Lowell; his nieces and nephews, Isabel 'Dolly' Sturman of Cambridge, Joan Bello of Woburn, and Judy Wagner and her husband, Bob, of Seattle, WA, James P. Sweeney and his wife, Verne, of Ohio, and Robert M. Sweeney and his wife, Emily, of CA; as well as several grand nieces and grand nephews.

     He was predeceased by his brothers, George Melim and Anthony Melim, his brother-in-law, John Neves, and his niece and nephew, Maureen Neves Caires and Daniel Bello.

    Manuel's family would like to extend a special thank you to the Westford House and Compassus Hospice for the special care he received while under their care.

       FUNERAL SERVICES FOR MANUEL WERE HELD PRIVATELY.  BURIAL TOOK PLACE IN ST. PATRICK CEMETERY. ARRANGEMENTS BY THE MCDONOUGH FUNERAL HOME, 14 HIGHLAND STREET, LOWELL 978-458-6816