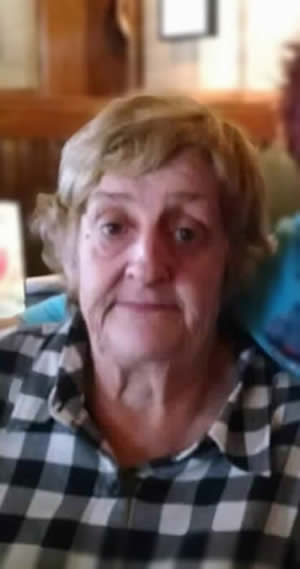 Linda Jean Deschenes

LOWELL Linda Jean Deschenes, 63, of Lowell, passed away peacefully on Thursday, January 3, 2019. She was the beloved wife of Peter Deschenes, with whom she would have celebrated their Forty Second Wedding Anniversary January 5, 2019.

Born March 14, 1955, in Lowell, she was a daughter of Jean (Byam) Jelley of Pittsfield, NH and her husband, Joseph, who raised her, and the late James R. Clough, Sr. and was educated in the local schools attending the Greater Lowell Vocational High School.

Linda Jean was a nurses aide for many years, working for Willow Manor until disability forced her early retirement. She made her lifelong home in Lowell and enjoyed time spent with her family especially their trips to the Beach, their camping trips, and when they enjoyed live music together. She also loved cooking and baking, and arts and crafts.

In addition to her loving husband, Peter, and her mother, Jean, she is survived by her son, Jason A. Gleason of Washington State; her daughter, Sherrie Maker and her husband, Gary, of Nashua, NH; her grandchildren Justin Gleason, Crystal Gleason, Brendan Gleason, Gabrielle Maker, Darius Maker, and Endorra Maker; her brothers, Bobby Clough of Costa Rica, and James Clough and his wife, Lorenza, of Lowell; her sisters, Kimmie Donoghue and her fiance, Robert L. Deschenes, of Hollis, NH, Jodi Jelley Creamer of Hollis, NH, and Jennifer Jelley White of Hollis, NH; as well as many nieces and nephews.

He was also the granddaughter of the late Kenneth H. and Ella Byam of Chelmsford, and daughter in law of the late Robert M. Deschenes Sr. and the late Christina M. Deschenes of Lowell.

YOU ARE INVITED TO A CELEBRATION OF HER LIFE WHICH WILL BE HELD ON SATURDAY, JANUARY 12 AT 11 A.M. AT THE U.S. BUNTING & CRICKET CLUB, 449 BOYLSTON STREET, LOWELL, MA 01852. ADDITIONALLY, YOU CAN SEND THE FAMILY AN E-CONDOLENCE AT WWW.MCDONOUGHFUNERALHOME.COM AT ANYTIME.