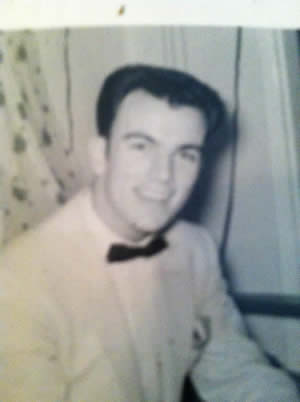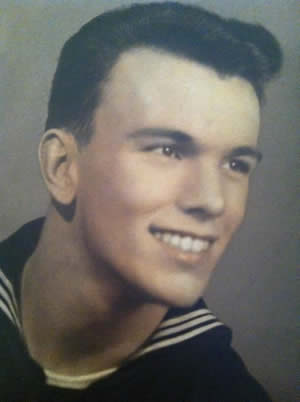 James Thomas Brooks

CHELMSFORD James Thomas Brooks, Jr., 80, of Chelmsford passed away peacefully, Friday, August 26, 2016, at Blair House of Tewksbury.
Born December 10, 1935, in Chelmsford, he was the son of the late James T. Brooks, Sr., and the late Mary Jane (Gargan) Brooks, and was educated in the Chelmsford School System. Mr. Brooks served honorably in the United States Navy, serving his Country during the Korean War, as well as representing the 7th Fleet in many boxing contests. He was stationed on the Salem and the Northhampton while serving in the Navy.

In his youth he was an outstanding athlete, excelling in football, baseball and participated in the Lowell Silver Mittens.

For over forty years he made his home in Philadelphia where he worked at the Philadelphia Navy Yard as a steamfitter and plumber prior to his return to Chelmsford. James was a member of the Veterans of Foreign Wars, the Disabled American Veterans as well as the American Legion.

His survivors include is his two sisters, Barbara Lawrence and her late husband David and their son; Brooks, Mary Jane and David Pearson and their children: Sarah Pearson and Nathan Baker, Kathleen and Paul Jenkins, David and Christine Pearson and the late Jennifer Pearson. A daughter, Mrs. Mandi Coulouras and her husband James and sons James Brooks and the late Glenn Brooks as well as several nieces nephews and grandchildren.

YOU ARE INVITED TO HIS VISITATION FROM 9:30 UNTIL 10:30 AM AT ST. THERESA OF LISIEUX CHURCH, 466 BOSTON RD, BILLERICA ON WEDNESDAY, Aug. 31.
ROAD CONSTRUCTION IS ON GOING IN FRONT OF THE CHURCH, THE ROAD MAY BE CLOSED, BILLERICA POLICE ADVICSE US TO PLEASE TELL THE DETAIL POLICE OFFICER YOU ARE GOING TO THE FUNERAL AND THEY WILL OPEN THE ROAD FOR YOU TO GET TO THE CHURCH. TRAFFIC IS STALLED DURING THIS CONSTRUCTION PLEASE CONSIDER ADDING 15 MINUTES TO YOUR DRIVE TIME.
HIS FUNERAL MASS WILL BE HELD AT 10:30 AT THE CHURCH.
BURIAL WILL TAKE PLACE IN MASSACHUSETTS NATIONAL CEMETERY AT BOURNE, CONNERY AVE., BOURNE, MA.
ARRANGEMENTS BY THE MCDONOUGH FUNERAL HOME, 14 HIGHLAND ST. LOWELL, (978) 458-6816.