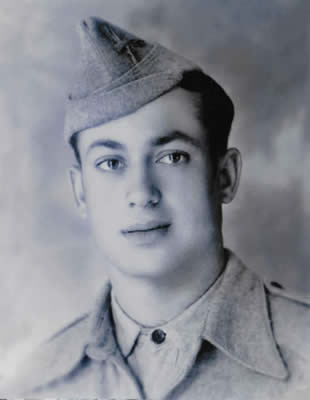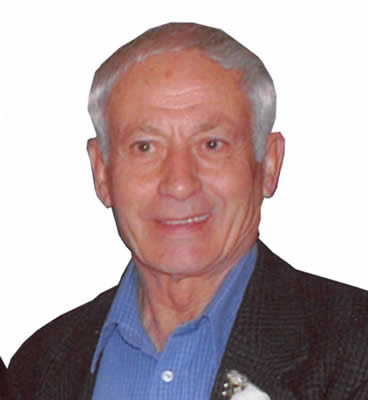 Gregorio S. Santos
LOWELL Gregório S. Santos, 87, a longtime Lowell resident, passed away peacefully on Friday, July 26, 2019 at home with his beloved family at his side. He was the widower of the late Maria Jesus (Silva) Santos who passed away in 2018 after 61 years of marriage.

He was born on February 16, 1932, in Graciosa, Azores, Portugal. A son of the late Alfredo Santos and the late Rosa Etélvina (Silva) Santos, he was raised and educated in the Azores. He immigrated to the United States in September of 1969 with his wife and two children, settling in the back central neighborhood, where they had their third child in 1972.

Mr. Santos was employed with Commodore Foods and later Wang Laboratories, before his retirement. He was a devoted communicant of St. Anthony Church and was a member of The Holy Ghost Society and The Holy Trinity Society.

Gregorio enjoyed traveling, especially back to his native Graciosa and also trips to Hampton to visit his cousin, Ernest Ramalho and trips to Toronto to spend time with his brother, Joao dos Santos and his family. When he wasn't traveling he could be found meticulously tending to his gardens and grapevines located at his Central Street residence and also skillfully making wine to share with friends and family. He enjoyed his home and took pride in it, spending time at home was time well spent to him. His Saturday routine was well known, he would visit older friends and family at home in the neighborhood or in nursing homes, check out as many flea markets as he could and attend Mass at St. Anthony Church. Gathering together and staying in touch with his large extended family was also a vital part of his life, his time spent with his family meant the world to him.

He is survived by his children, Walter M. Santos and his wife, Teresa, of Lowell, Maria Nazare Lobao and her husband, Jose, of Lowell, Paul D. Santos and his wife, Lisa, of Hampton, NH, his brother, João dos Santos and his wife, Maria DeLurdes, of Toronto, Canada, his sister in law, Alexandrinha Espinola of Methuen, his brother in law, Jorge Silva and his wife, Graziela, of Methuen, his granddaughter, Sonia Santos Soares and her husband, Jason, of Everett, his grandsons, Andrew Santos, Sean, Jason, Philip, Nathan and Kyle Lobão, all of Lowell and his two great-grand-daughters, Abrianna and Giavana. He is also survived by his godchildren and many nieces, nephews, and cousins in Massachusetts, Graciosa and Canada.

He was the brother of the late Manuel Santos, the late Maria Silva and the late Virginia Silva. The family would like to thank Drs. Mark and Andrew Romanowski and everyone in the office for their care, compassion and friendship over the last 40 years.

YOU ARE WELCOME TO ATTEND HIS VISITATION AND FUNERAL.
HIS VISITATION WILL BE HELD ON TUESDAY, JULY 30 FROM 4 UNTIL 7 P.M. AT MCDONOUGH FUNERAL HOME, 14 HIGHLAND STREET, LOWELL 978-458-6816.
YOU ARE WELCOME TO ATTEND HIS FUNERAL, PLEASE BE AT THE FUNERAL HOME AT 11A.M. ON WEDNESDAY, JULY 31. HIS FUNERAL MASS WILL BE OFFERED WEDNESDAY AT 12 P.M. AT ST. ANTHONY CHURCH, 893 CENTRAL STREET IN LOWELL. A PROCESSION WILL FOLLOW FOR BURIAL AT PATRICK CEMETERY ON GORHAM STREET IN LOWELL.
IN LIEU OF FLOWERS, PLEASE MAKE A MEMORIAL CONTRIBUTION IN HIS NAME TO: BRIGHAM AND WOMEN'S HOSPITAL BURN CENTER, DEVELOPMENT OFFICE, 116 HUNTINGTON AVE. 5TH FLOOR, BOSTON, MA 02116.