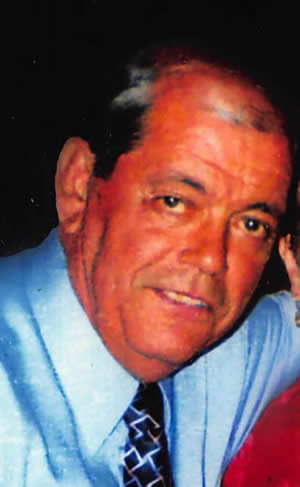 Eduvino M. Silva



LOWELL    Eduvino M. Silva, 66 of Lowell, passed away unexpectedly on Wednesday, March 18, 2020 at his home in Lowell. He was the beloved husband of Maria (Picanco) Silva, whom he married in Graciosa, in 1977.

    He was born in Graciosa, Azores, Portugal and was a son of the late Edvieges Silva and the late Etalvina (Bettencourt) Silva. He was raised in Graciosa, where he attended the area schools and worked in the farming industry. He also worked for the town and was in the Portuguese Army in Sao Miguel.

    In 1977, he relocated to the United States, settling in Dracut for over 30 years and was employed as a tester for Joan Fabrics, Wang, Teledyne Technologies, and Bradford Industries. He loved gardening and was a member of the Holy Ghost, and a communicant of St. Anthony's Church.

    In addition to his wife, Maria (Picanco) Silva of Lowell; his siblings, Antonio Bettencourt Silva and Maria DeConceicao of Graciosa, Matilde Correia and her husband, Lazarus of Graciosa; and his in-laws, Manuel Tomas and his wife, Georgina of Lowell, and Manuel Tomas and his wife, Maria of Lowell.
He is also survived by his Godchildren, Gina Ryan and her husband, Anthony, and their children, Isabella Ryan, and Anthony Ryan Jr., and David Tomas and his partner, Patty Cullinane of Lowell, as well as Ana Rita Correia, Carlos Antonio Silva, Rui Silva all of Graciosa and of Groton;
many aunts, uncles, cousins, nieces, nephews and friends.

HIS FUNERAL AND BURIAL WILL TAKE PLACE PRIVATELY ON SATURDAY. 
FUNERAL MASS AT ST. ANTHONY'S CHURCH, AND BURIAL  IN ST. MARY CEMETERY IN TEWKSBURY.
DONATIONS IN HIS NAME MAY BE MADE TO: AMERICAN CANCER SOCIETY-MEMORIAL PROCESSING UNIT, 30 SPEEN STREET, FRAMINGHAM, MA, 01701.
ARRANGEMENTS BY MCDONOUGH FUNERAL HOME, 14 HIGHLAND STREET, LOWELL, MA 978-458-6816.