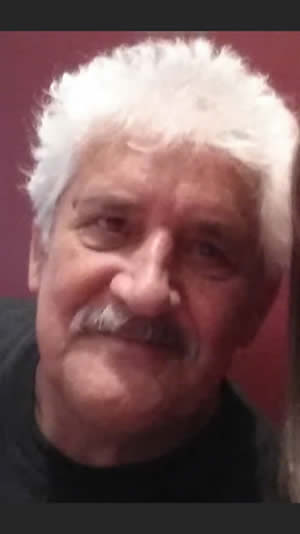 Edmundo 'Ed' Pacheco

LOWELL Edmundo 'Ed' Pacheco, 69, of Lowell, passed away after a long illness on Friday, November 22, 2019 at Seasons Hospice in Milton. He was the widower of the late Georgina A. (Teixeira) Pacheco who passed away in 2013 after 39 years of marriage.

He was born in Sao Miguel, Azores, Portugal on October 17, 1950 and was a son of the late Edmundo Pacheco and the late Ernestina (Pacheco) Pacheco. He was raised in Sao Miguel where he attended the area schools.

In his early 20's, he relocated to the United States, living in Somerville and Cambridge for 20 years, before relocating to Dracut for 15 years, and eventually moved to Lowell, where he lived until he passed away. While living in Dracut, he was employed as a custodian for the Dracut School Department for over ten years before his retirement.

Ed was an active member of the Portuguese American Club 'the Blue's Club' and the Portuguese American Civic League 'the Red's Club'; and a communicant of St. Anthony Church. He enjoyed watching soccer games, especially Porto.

Ed is survived by his sister, Gabriela Pinheiro and her husband, Joseph of Mississauga, Canada; and his brothers and sisters in laws, Lucy Teixeira of West Palm Beach, FL, Joseph Teixeira and his wife, Angelica of Juno Beach, FL, Maria Isabel Whalen and her husband, Michael of Haverhill, and John Teixeira and his wife, Karen of Hull, MA. He is also survived by his sister in law, Belmira Pacheco of Hamilton, Canada; his brothers in law, Manuel Silva, and Lourenco Abrantes; and many nieces, nephews, great nieces, and great nephews.

In addition to his parents, the late Edmundo and the late Ernestina, he was predeceased by his siblings, the late Francisco Pacheco, the late Odete Pacheco, and the late Guida Silva; and his sister in law, the late Maria Grace Abrantes.


           YOU ARE INVITED TO HIS CALLING HOURS FROM 4 UNTIL 8 P.M. ON MONDAY, NOVEMBER 25, 2019.  
ON TUESDAY NOVEMBER 26, 2019, HIS FUNERAL BEGAN AT 8 A.M. AT THE MCDONOUGH FUNERAL HOME, 14 HIGHLAND STREET, LOWELL 978-458-6816. 
HIS FUNERAL MASS WAS OFFERED TUESDAY NOVEMBER 26, 2019 AT ST. ANTHONY CHURCH, 893 CENTRAL STREET, LOWELL AT 9 A.M..  BURIAL IN ST. MARY CEMETERY IN TEWKSBURY. 
MEMORIAL DONATIONS IN HIS NAME MAY BE MADE TO: AMERICAN CANCER SOCIETY, 30 SPEEN STREET, FRAMINGHAM, MA 01701.