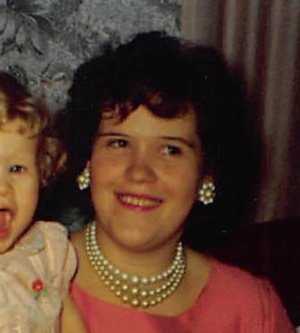 Dorothy R. (Arnold) Makiej

CHELMSFORD   Dorothy R. (Arnold) Makiej, 82, of Chelmsford, died Tuesday, February 25, 2020 at Fairhaven Healthcare Center after a long illness. She was the widow of the late Peter B. Makiej who passed away in 2002.

      Born March 8, 1937, in Chelmsford, she was a daughter of the late John Arnold and the late Lena (Higgins) Arnold. She was raised and educated in East Chelmsford.

    Mrs. Makiej was a dedicated wife and mother. She also loved traveling, especially to Maine and also enjoyed a meal at Brown's Lobster Pound in Seabrook.

     She is survived by a son, Alan P. Makiej of Chelmsford; a daughter, Brenda A. Miller of Chelmsford; two grandsons, Lawrence J. Ferreira Jr. and Mitchell J. Ferreira both of Chelmsford and a great grand daughter Kelsey Ferreira. She is also survived by her niece, Marlene A. Price, who's unconditional love and support were a constant comfort to Dot.

     Besides her husband and her parents, she was also the Mother of the late Linda Makiej who died January 1, 2001.

The family would like to thank the staff at the Pawtucketville unit at Fairhaven, especially Caroline, Jenny, Rose, Josephine and Tammy, for their care and compassion during Dot's final days.

Her funeral and burial will take place privately at Pine Ridge Cemetery. Arrangements by the McDONOUGH FUNERAL HOME, 14 HIGHLAND STREET LOWELL (978 or 800) 458-6816.