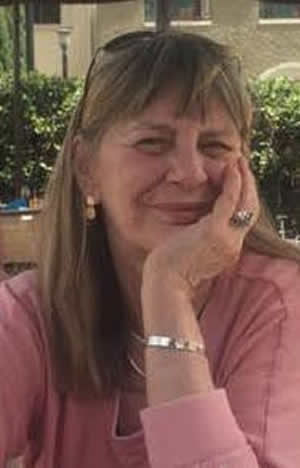 Deirdre McCullough Grunwald 

LOWELL    Deirdre McCullough Grunwald,"DD" passed away at Brigham and Women's Hospital on January 5, 2018 due to complications to aortic surgery. She was 71. 

    Born in Lexington, KY, she was the eldest daughter of three children to the late Joseph and Dorothy McCullough.  She was a graduate of Acton-Boxborough High School and Northeastern University. She was a longtime resident of Maynard, MA and relocated to Lowell, MA in 2012.

    Deirdre was a well-known self-taught artist in the Maynard and Lowell communities and a resident member of The Brush Art Gallery and Studios in Lowell, MA for nearly 30 years. She was a life-long learner and continued to explore media and technique. She was passionate about painting, creativity and making art accessible to all.

    Deirdre is survived by her beloved husband, (also collaborator and partner in crime) of 43 years, William A. Grunwald; daughter and son-in-law, Tara Grunwald and Nathan Killeen; daughter and son-in-law, Brianna and Jason Geist and daughter, Erika Grunwald; brother, Michael McCullough; sister, Demetria McCullough; and two grandchildren, Gavin and Grace Geist. She also leaves behind many nieces and nephews, extended family and dear friends.

    A celebration of life will take place on Saturday, January 13, 2018 from 2-4 p.m. at The Brush Art Gallery and Studios (256 Market St, Lowell, MA).  In lieu of flowers, donations in her memory may be made to the Brush Gallery and Studios.