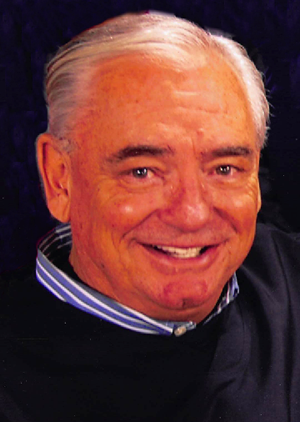 David J. Cunningham, Sr.
LOWELL   David J. Cunningham, 73, Lowell, formerly of Lexington passed away on Monday, September 24, 2018 in Boston with his loving family by his side. He was the beloved husband of Marcia Cowdrey Cunningham, who survives him.
David was born in Lowell on Nov. 22, 1944, to the late Joseph A. and Virginia E. (Pinkerton) Cunningham. He was reared and educated there. He was graduated in 1962 from Lowell High School, where he was a member of the Boy Officers Regiment and engaged in multiple sports. He was a graduate of Lowell Technical Institute, now University of Massachusetts-Lowell. David was awarded in 1987 the Robert Watt Fellowship at Harvard University.
He was retired from J.C. Higgins, an Emcor Company. Before working at J.C. Higgins, David was the business agent of Boston Local 132, Plumbers and Pipe Fitters Union for many years. He also served as president of the Lowell Central Labor Council and a member of Local 537. 
David was a political and community activist for all things he deemed worthy and enjoyed following and engaging friends in discussions about local and national politics. He served for 10 years as a trustee for the University of Lowell and more recently on the School Building Committee for the Lowell High School Project. 
He was appointed to the city's Water Board in July, 2018 by Lowell City Manager Eileen M. Donoghue. David's application for the post reflects his view of the importance of public service. 
"When a member of the community serves on a Voluntary Board such as this, they do so, I believe, not for the income but for the outcome. With this in mind, I would humbly ask for a chance to pay back to Lowell some small portion of all it has given me over the years," he wrote, reflecting much about the way David lived his adult life, giving back to his community and to others less fortunate and in need. David was also instrumental and a community spark plug in the realization in 1978 of the City of Lowell as a National Historical Park.
He loved to travel. In 2005, he took a trip to Ireland with his son, David, a lifetime dream fulfilled. He enjoyed spending time with family and friends, and led an active life. David was a member of The Harvard Club of Boston and a former member of the Lexington Historical Society.
In addition to his wife, Marcia, David is also survived by his son, David J. Cunningham, Jr. and his husband, Patrick Accorsi, of New York. He is also survived by Dr. Brian Hearn of New York, Meghan Naujoks of Connecticut and Michael Hearn of Cape Cod; a brother-in-law, Kevin McGuire and his sons, Mark and Michael McGuire and his brother, Richard J. Cunningham, of Pepperell, MA, and sons, Sean, of Lowell, and J.A. Cunningham of New Orleans. He is also survived by nieces and nephews, Jen Mendes, and her husband, Scott of Methuen, Heather Lynch and her husband, John, of Lowell, Jonathan Wilkey of Lowell, Christian Wilkey and his wife, Jessica, of Lowell and Shannon McDonough and her husband, John, of Lowell and several grand grand-nieces and grand-nephews.
            He was predeceased by his sister, Susan V. (Cunningham) McGuire, of Lexington, who died in 1994. David and Susan had a special relationship and he always kept her memory alive.
            Memorial donations in his name may be made to: Doctors Without Borders USA, P.O. Box 5030, Hagerstown, MD 21741 or to: Special Olympics MA, 512 Forest Street, Marlborough, MA 01752.
           YOU ARE INVITED TO HIS CALLING HOURS FROM 3 UNTIL 7 P.M. ON THURSDAY. ON FRIDAY, HIS FUNERAL WILL BEGIN AT 9 A.M. AT THE MCDONOUGH FUNERAL HOME, 14 HIGHLAND STREET, LOWELL 978-458-6816.  HIS FUNERAL MASS WILL BE OFFERED FRIDAY AT IMMACULATE CONCEPTION CHURCH, 144 EAST MERRIMACK STREET, LOWELL, AT 10 A.M. WITH BURIAL FOLLOWING IN ST. MARY CEMETERY.