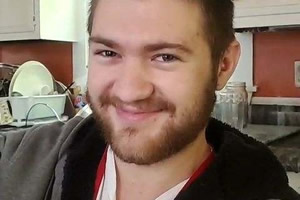 ALEXANDER ARONSON

LOWELL Alexander Luke Aronson, 21, of Chelmsford, passed away Friday March 27, 2020 at Lowell General Hospital. He was the son of Gloria J. Barney of Chelmsford, and Adam C. Aronson of Kissimee, FL.

Alex was born on October 5, 1998, in Lowell. He grew up in Lowell, and Chelmsford. He was a Boy Scout in his younger days, and graduated from Chelmsford High School. He enjoyed playing the guitar, skateboarding, and spending time outdoors with nature.

He leaves his parents, his extended family members, and many friends.

Due to the current Covid-19 Pandemic, his funeral and burial has taken place privately.