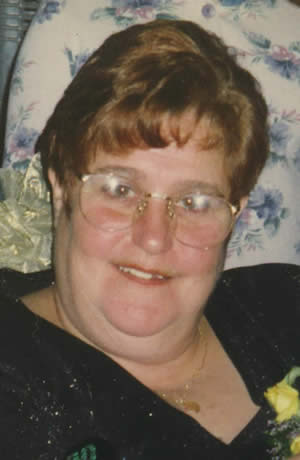 Yvonne L. Daley
LOWELL Yvonne L. Daley, 65, of Lowell, passed away after a long illness, Saturday, November 8, 2014 at her home.
A daughter of the late Billy Cheek and the late Doris (Lanier) Avila, she was born on November 8, 1949 in Lowell, where she was raised and educated.

A lifelong Lowell resident, she lived in Belvidere and was employed as a Cook Manager for the City of Lowell School Department for over 20 years. She also worked for the Mental Health Association of Greater Lowell for many years. She enjoyed playing cribbage, gambling, reading, traveling, and loved tigers.

In addition to her husband, John Daley of Lowell, Yvonne is survived by her two daughters, Lisa A. Reid of Lowell and Mandy J. Daley of Lowell; seven grandchildren, Jessica Daley, Ayla Daley, Amanda Reid, Brandon Reid, Deanna Daley, Isayha Daley, and Jybriel Ahmed all of Lowell; and eleven great grandchildren all of Lowell. She is also survived by two stepsons, Joseph Ortiz and Luis Ortiz both of Lowell; her sister, Lorraine Lehouillier of Lowell; her brother, Kenneth Taynor of Arizonia; an aunt, Jennette Taynor of Arizonia; many nieces and nephews, including Nancy Rios of Lowell; and her best friend of 48 years, Raelene Plante of Maine.

She is predeceased by her son in law, John Allen Reid.
IN ACCORDANCE WITH HER WISHES, ALL SERVICES WILL BE HELD PRIVATELY. THE FAMILY WOULD GRATEFULLY APPRECIATE ANY DONATIONS. THEY CAN BE DELIVERED TO THE FAMILY IN PERSON. ARRANGEMENTS BY MCDONOUGH FUNERAL HOME, 14 HIGHLAND STREET, LOWELL, MA 978-458-6816.