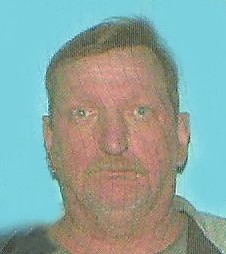 Paul Allen Menear

DRACUT Paul Allen Menear, 51, of Dracut, died unexpectedly, September 16, 2010, at his home. Born June 10, 1959, in Woburn, he was a son of Eustace 'Bill' Menear of Lowell and the late Ruth A. (Erickson) Menear.

Paul was an autobody technician throughout the Lowell area, and had owned his own autobody shop in Lowell.

In addition to his father, Eustace 'Bill' Menear, he is survived by his children, Kristie Worster of Maine, Amanda, and Christos Stamas all of Lowell; his sisters, Carolyn P. Goodwin of Lowell, Alice J. White and her husband, Ralph, of New Bethleham, PA, Paula J. Matson and her husband, Charles, of North Attleboro, Stacey D. Menear McLuskey of Lowell, and Tracey M. Menear Young of Texas; his brothers, Gordon E. Menear and his wife, Patty, of Dracut, and William M. Menear and his wife, Monica Russell, of Malden; and many nieces, nephews, aunts, uncles, and cousins and friends.

He was also a brother of the late Bradley Menear who died May 9, 2010.

A GRAVESITE MEMORIAL SERVICE WILL BE OFFERED AT FOX HILL CEMETERY ON THURSDAY SEPTEMBER 30, 2010 AT 11 AM. ARRANGEMENTS BY THE MCDONOUGH FUNERAL HOME, 14 HIGHLAND STREET, LOWELL 978-458-6816. E-CONDOLENCE - MCDONOUGHFUNERALHOME.COMM