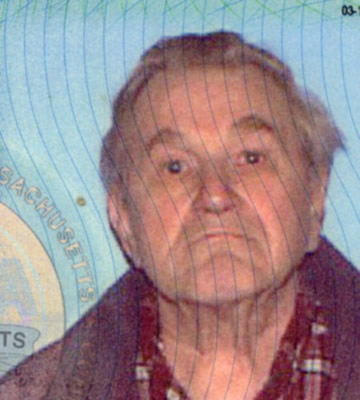 Michael P. Zepkoski

"Beloved Father, Grandfather & Great Grandfather"

LOWELL Michael P. Zepkoski, 71, of Lowell, died Wednesday, September 7, 2011, at Fairhaven Health Care Center after a lingering illness.

A son of the late Joseph and the late Karoline Zepkoski, he was born March 10, 1940, in Lowell, and educated in the Lowell School System.

He made his lifelong home in Lowell, and was a communicant of the former St. Peter's Church until it closed and then followed Boston Catholic Television.

Mr. Zepkoski worked in the area Mills and later worked for Courier Citizen. He enjoyed music, especially listening to the Oldies, and he also enjoyed playing the guitar. He was also a fan of action movies.
He is survived by his children, Donna Hamilton of Lowell, Stephanie Boudreau of Lowell, Michael Zepkoski of Lowell, Ann Marie Zepkoski of Lowell and Marion Boudreau of Lowell; his brothers, John Zupkosky and his wife, Helen, of Lowell, Alphonse Zupkoski and his wife, Therese, of Lowell, Walter Zepkoski of Lowell and Stanley Zepkoski of Lowell; his former wife, Blanche Boudreau of Lowell, his grandchildren, great grandchildren and several nieces, nephews, cousins, and friends.
He was also a brother of the late Josephine Zepkoski and the late Mary Zepkoski.

YOU ARE INVITED TO HIS VISITATION 10 UNTIL 11 A.M. ON SATURDAY, MORNING, SEPT. 10, AT THE MCDONOUGH FUNERAL HOME, 14 HIGHLAND STREET, LOWELL 978-458-6816. HIS FUNERAL SERVICE WILL BE HELD AT 11 A.M. AT THE FUNERAL HOME. BURIAL WILL BE HELD PRIVATELY. E-CONDOLENCE SITE WWW.MCDONOUGHFUNERALHOME.COM