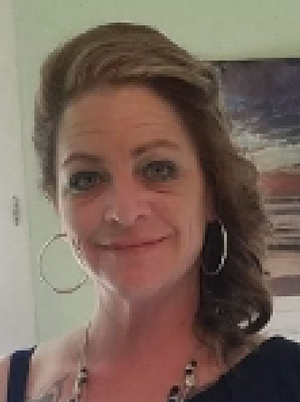 Malinda J. 'Mindy' Casey

LOWELL      Malinda J. 'Mindy' Casey, 45 of Lowell, passed away unexpectedly after a brief illness resulting from a heart condition on Tuesday, October 1, 2019 at Lowell General Hospital.

    She was born in Woburn on January 12,1974 was a daughter oh the late Steve Casey and the late Linda (Kelly) (Zelenenski) Cloutier. She was raised and educated in both Lowell and Woburn, graduating from Woburn High School. She attended Middlesex Community College and became a Certified Nursing Assistant.

    In 1998, she concluded her nursing career to help care for her mother. In 2007 Malinda started working at Dunkin Donuts and then worked at various New England locations throughout her lifetime. Most recently, she was the manager of Dunkin Donuts in Marlborough.

    Malinda is survived by her son, Raymond A. Dillard-Casey of Stockbridge, Georgia; her siblings, Thomas W. Cloutier and his wife, Datda of Lowell, Gerard P. Cloutier II of Lowell, Angela Zelenski of Lowell, Jennifer Zelenski as well as the Casey's. Her stepfather, William Cloutier of Lowell. She is also survived by many aunts and uncles, Jeanne Marciano and Alice McLaughlin, Shirley Cloutier, Brenda McMeniman, and many nieces, nephews, extended family, and friends.

    She was predeceased by her sister, the late Rhonda LeRocque and daughter Makayla Casey. She was one of the most genuine, loving,caring empathetic person to many.