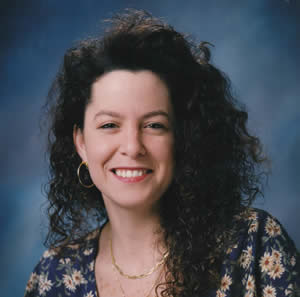 Louise M. Loh
"Loving Mother"
LOWELL Louise M. Loh, 42, of Lowell, passed Monday, March 9, 2009, at her home after a struggle with cancer.
A daughter of Jean (Fiorentino) Baia , and her husband, William James Baia of Florida and the late Bernard A. Loh, she was born December 15, 1966, in Brighton, and was educated in the Lowell area, graduating from the Greater Lowell Vocational High School.
She made her home in New Hampshire, and was a loving and devoted mother to her children. An avid sports fan, she especially enjoyed taking her children to sporting events. In addition, she loved animals, especially her dog, Jack. Traveling was a favorite past time of Louise's, and spending time in Rockwood, Maine, was her favorite get away spot.
Formerly, she had worked for C.C.S. in Andover, Windham Professionals in Salem, New Hampshire, and Creo in Billerica, but more currently had enjoyed working as a driver for Executive Limousine because she loved to meet new people.
She is survived by her husband of ten years, Thomas Mulcahy, of Maine; her children, Christina Frediani of Haverhill, David Frediani of Derry, NH, Christopher Frediani of Dracut, Christopher Mulcahy of Portland, Oregon, and Eric Mulcahy of Windham, NH; her brothers, Bernard J. Loh of Lowell, Robert "Mouse" Loh and his wife, Sally, of Lowell, Walter J. Loh of Newburyport, Louis A. Baia and his wife, Madeline, of Lowell, and Michael J. Baia, of Clermont, FL; a sister, Jeanene A. Baia of Howland, ME; a grandson, Nicholas Frediani of Derry, NH; and many nieces, nephews, and friends from Executive Limousine, CCS, Windham Professional, and Creo.
ARRANGEMENTS BY THE MCDONOUGH FUNERAL HOME, 14 HIGHLAND STREET, LOWELL 978-458-6816,
PLEASE CALL THE FUNERAL HOME FOR INFORMATION ABOUT HER FUNERAL SERVICE.
MEMORIALS IN HER NAME TO MSPCA-ANGELL, ATTN: DONATIONS, 350 S. HUNTINGTON AVENUE, BOSTON, MA 02130.