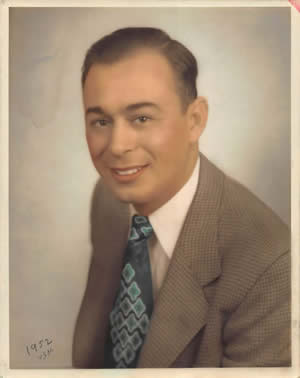 Joseph 'Joe' Luz

LOWELL Joseph 'Joe' Luz 95, of Lowell, passed away Wednesday, April 17, 2019 at Palm Center peacefully with his family at his side. He was a son of the late Anthony and the late Cidalia (Pequeno) Luz.

Born March 25, 1924, in where, he was raised and educated in the City attending the Butler School and graduated from Lowell High School.
A proud American, Joe joined to serve with the United States Navy in 1942, serving honorably during World War II and the Korean Conflict until his discharge in 1953. His service included being inducted in Boston, and training in Missouri at the Naval Engineering College and San Francisco before being stationed aboard the USS Henderson for transport to Pearl Harbor where he was part of the Command Pacific Fleet. He then served aboard the USS Stratford, the USS Whitney, the USS Dixie, the USS Snowden, and the USS Thuban before returning to Boston on aboard the USS Doyle before his honorable discharge.

He made his home in Lowell and was a communicant of St. Anthony's Church. Joe enjoyed spending time with his family and also enjoyed dancing and traveling and often reflected on his traveling the World while in the Navy.

When he came back from his military service, he lived in San Diego, CA where he worked as an engineer on a tuna fishing boat before relocating to Lowell where he joined his brother, Arthur, and together they ran their company, Lowell Construction Company / Luz Homes for over 30 years before his retirement in the 1990's.

He is survived by his sister, Margaret A.Moriarty of Lowell, and his many nieces and nephews, Jonathan Moriarty and his wife, Gail, of Danville, NH, Martha Moriarty Gaedcke and her husband, Donald, of Beaufort, SC, Timothy Moriarty of Altamont Springs, FL, Sandra Lamarche of Lowell, Stephen Farley of Lowell, Sheila Theriault and her husband, Douglas, of Prescott, AZ, Mark Farley and his wife, Jen, of Lowell, Richard Farley and his wife, Linda, of Pelham, NH, Margaret Hanson of Lowell, Joseph Luz and his wife, Cathy, of Schohari, NY, Arthur Luz Jr. of Bartlett, NH, Michael Luz and his wife, Auda, of Las Vegas, NV, Eleanor Van Loendersloot of Atlanta, GA and Mary Catherine Luz of Fort Myers, FL, and also several grand nieces and grand nephews and great grand nieces and great grand nephews.

He was predeceased by his brother, Arthur Luz and his wife, Eleanor, and his sister, Alice Farley and her husband, Chester. He was also predeceased by his brother in law, Francis X. Moriarty

ON MONDAY,APRIL 22, YOU ARE INVITED TO HIS CALLING HOURS 8:30 UNTIL 10 A.M. AT THE MCDONOUGH FUNERAL HOME, 14 HIGHLAND STREET, LOWELL 978-458-6816.
HIS FUNERAL MASS WILL BE OFFERED AT ST. ANTHONY CHURCH, 893 CENTRAL ST., LOWELL AT 11 A.M..
BURIAL IN ST.PATRICK CEMETERY.