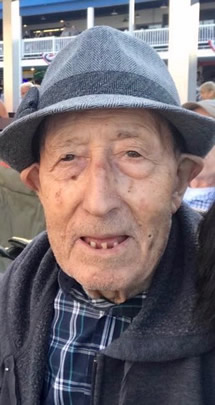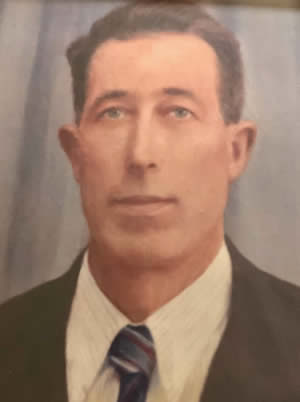 Jose P. "Camacho" Silva

DUNSTABLE Jose P. "Camacho" Silva, 98, of Dunstable, formerly of Lowell, passed away peacefully at home with his beloved family surrounding him on Saturday, AprIl 11. He was the husband of Maria Celina (Santos) Silva with whom he shared 55 years of marriage.

Jose was born in Graciosa, Azores, Portugal on November 17, 1921. He was raised and educated in Guadalupein and later Ribeirinha where he worked the fields and grew vegetables. He moved to the United States in 1974 and settled in Lowell's Back Central Neighborhood and later moved to Concord Street. He worked at Grace Shoe, Bettencourt Tan and Hide and eventually retired from Wang Laboratories. He was a longtime communicant of St. Anthony Church and was a member of the Holy Ghost Society and the Portuguese American Center / "The Blues Club". He enjoyed singing and playing musical instruments, playing cards, gardening and took pride in his residence, always keeping the sidewalk tidy.

Mr. Silva served his native country, Portugal, for a period of 3 years within the Portuguese Military during World War 2.

Besides his beloved wife, Maria Celina, he is survived by his son, Joseph Silva and his girlfriend, Lisa Robinson, of Dunstable, with whom he resided, his 3 grandchildren, Kristen Silva, Jonathan Silva and Victoria Silva, his step granddaughters, Kimberly Aponte and Helen Moreira and his great grandson, Cameron Silva. He is also survived by his brothers in law and sisters in law, Manuel and Iria Silva, Maria and Alexandrino Picanso, Sal and Jeanne Santos and Joao "Camacho" Santos, Manuel Gil Silveira and several nieces, nephews, cousins and friends.

He was predeceased by his sisters, the late Silvina Picanso, the late Maria Silva, the late Madalena Silva, and the late Leomilde Silva; and his brothers, the late Arlindo Silva and the late Antonio Silva; and his sister in law, the late Doralice Silveira.
DUE TO MA STATE REGULATIONS DURING THE COVID-19 PANDEMIC, A MEMORIAL SERVICE WILL BE HELD AT A LATER DATE AND WILL BE ANNOUNCED ON THE MCDONOUGH FUNERAL HOME FACEBOOK PAGE AND WEBSITE. HIS BURIAL WILL BE HELD PRIVATELY AT ST. PATRICK CEMETERY.