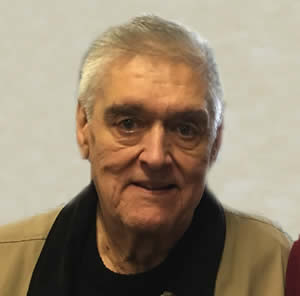 Donald M. Perry
LOWELL Donald M. Perry, 73, of Lowell, passed away unexpectedly Saturday, March 24, 2018. He was born in Lowell on August 4, 1944 and was a son of the late Rita and Manuel Perry. Don was educated in the Lowell Public Schools and was a lifelong Lowell resident.
He met the love of his life, Beverly (Mello) Perry when he was only 16 years old. They were married in 1964 and shared the last 53 years together. During his last years, in failing health, no one could have had as much patience or given more care or love than Bev did.
In his late teens, Don began working on the floor in a corrugated factory. By his 30's, through perseverance and hard work, Don rose through the ranks to manage corrugated plants for Interstate Container, Bicknell and Fuller and others. Throughout his career, he was highly respected and called upon by corrugated businesses to smooth operations and make faltering plants successful. Many people working in the corrugated business today were given their first job by Don.
He was a loving and patient father to his two children, Debbie and Donnie, and a father figure to many others. As a grandfather of five, Don cherished each and every growing minute.
Don was an active member of the Portuguese American Civic League for over 50 years. He was treated like royalty there, with people happy to clear out his spot upon his arrival. He enjoyed 50's and 60's music and vacationing in Las Vegas. Most of all, he enjoyed entertaining friends and family. Don and his wife Bev never needed a reason to have a get together, and everyone was always invited. During their parties, no one ever went hungry or felt unwelcome. At 6'8" tall, Don was a giant of a man with a giant of a heart to match.
In the end of his life, it all came back to him. The outpouring of support for his family from family, friends and neighbors during his final days was more than anyone could have hoped for.  
Don is survived by his wife, Beverly (Mello) Perry of Lowell; his two children, Debbie A. Tedesco and her husband, Joseph of Chelmsford, and Donnie J. Perry and his wife, Lisa of Hudson, NH. He is also survived by five grandchildren, Stephanie Perry, Danny Perry, Michael Perry, Sarah Tedesco, and Nick Tedesco; two sisters, Kathy McLaughlin of Pelham, and Jackie Troy and her husband, Billy of Pelham; and many nieces and nephews.
He was predeceased by his brother, the late Michael Perry.
YOU ARE INVITED TO HIS CALLING HOURS FROM 4 UNTIL 8 P.M. ON TUESDAY, MARCH 27.   ON WEDNESDAY, HIS FUNERAL WILL BEGIN AT 9 A.M. AT THE MCDONOUGH FUNERAL HOME, 14 HIGHLAND STREET, LOWELL, MA 978-458-6816.  HIS FUNERAL MASS WILL BE OFFERED WEDNESDAY AT ST. ANTHONY CHURCH, 893 CENTRAL STREET, LOWELL, AT 10 A.M..  BURIAL IN ST. JOSEPH CEMETERY.