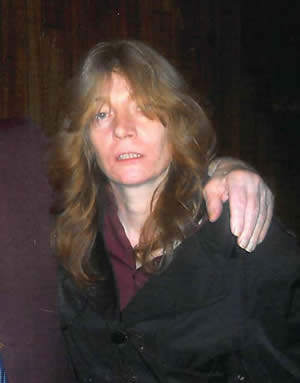 Charlene Edith DuHamel

NEW BEDFORD, MA Charlene Edith DuHamel, 48, of New Bedford, MA, passed away unexpectedly on Tuesday, August 7, 2018.
She was born in Lowell on March 11, 1970 and was the youngest daughter of the late Norman F. DuHamel and the late Gertraud (Werner) DuHamel. She was raised in Lowell where she attended the area schools.
She was employed as an electronics technician and assembler for many years with Phillips and Analog Devices. Charlene was an avid sports fan, especially following football and the New England Patriots. She was also a motorcycle enthusiast.
She is survived by her partner, Robert LeComte of New Bedford, MA; and her siblings, Esther DuHamel of Pelham, NH, Eileen Callanan and her fiancé, David Avery of Townsend, Norman DuHamel and his wife, Dianne of Haverhill, Phillip DuHamel and his wife, Sandra of Lowell, and Christine Couture of Lowell. She is also survived by her brother in law, Richard Haugen of Lowell; 20 nieces and nephews; and 22 grand nieces and grandnephews.
She was also the sister of the the late Dianne Haugen; sister in law of the late Dwight Brown and the late Scott Callanan; granddaughter of the late Esther & Phillip Cummings; and niece of the late Harry DuHamel.
YOU ARE INVITED TO HER CALLING HOURS FROM 9 UNTIL 11 A.M. ON WEDNESDAY, AUGUST 15 AT THE MCDONOUGHFUNERAL HOME, 14 HIGHLAND STREET.
HER FUNERAL SERVICE WILL BE HELD AT THE FUNERAL HOME AT 11 A.M. FOLLOWED BY BURIAL IN ST. PATRICK CEMETERY.